Before we answer the question of how to grow microgreens for beginners, let's understand a little on what are microgreens.
What are microgreens?
Microgreens are actually the first leaves produced by a seedling and usually happens between 1-3 weeks, depending on the varieties. They are known to be the easy way to increase the intake of nutrient in our diet. Practically anyone can grow microgreens as they do not require a large space but just a small tray at the windowsill. They only need a few requirements like water, and adequate lighting. So you can also grow your own microgreens easily at home.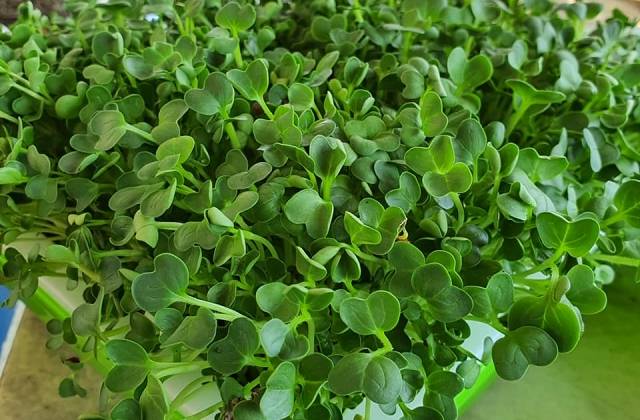 Microgreens are short and young shoots, reaching only approximately 1-3 inches tall. Never leave your microgreens unharvested or they will grow to become a full leafy plants. However, most will die due to the lack of soil in a microgreen tray. Some restaurants use microgreens to garnish soups and salads.
How to grow microgreens?
Fundamentally, there are differences between microgreens and sprouts. Microgreens are planted in soil while sprouts are seeds germinated in water until they form roots, and underdeveloped leaves. Sprouts require about 48 hours whereas microgreens need 7-14 days to grow.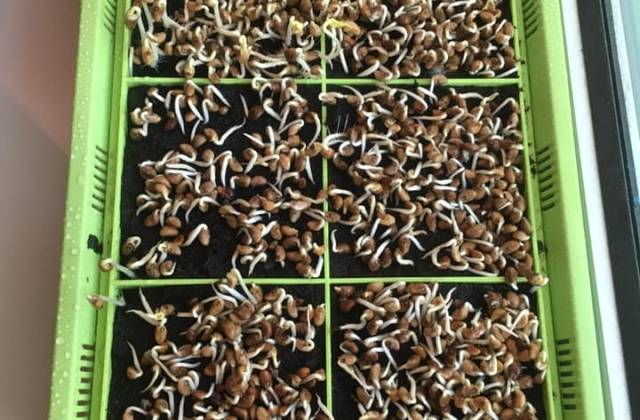 To start growing microgreens successfully for beginners, it is recommended that you buy a microgreen growing kit as a start. Otherwise you will have to start from scratch by using disposable or reusable plastic food container. Just be creative and look around your home for a suitable container to plant your microgreens if you chose not to get a growing kit.
Make holes for drainage and fill the planting mix with your choice of seed. Then add a light layer of additional mix over the seeds. Read the instruction on the packets to know the planting depth. Once done, use a spray bottle to mist them. Water your microgreens whenever you noticed the soil is dry or at least once a day. Place the container in a position that has sunlight.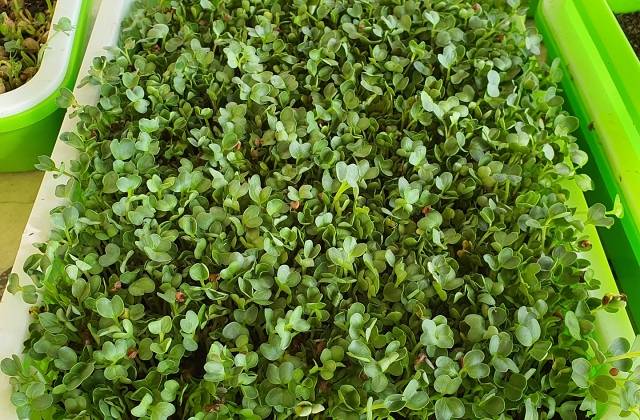 Microgreens can be grown both indoor or outdoor. If grown indoor, ensure that you have an appropriate lighting fixed for them. If outdoor garden, ensure that the soil is weed-free and loose. Water whenever the garden soil is dry but do not water until the seeds are buried deeper in the soil. Create a gentle stream of mist. Seeds can be planted close to each other as microgreens don't need much room as they will be harvested early. No fertilizer is required for growing microgreens.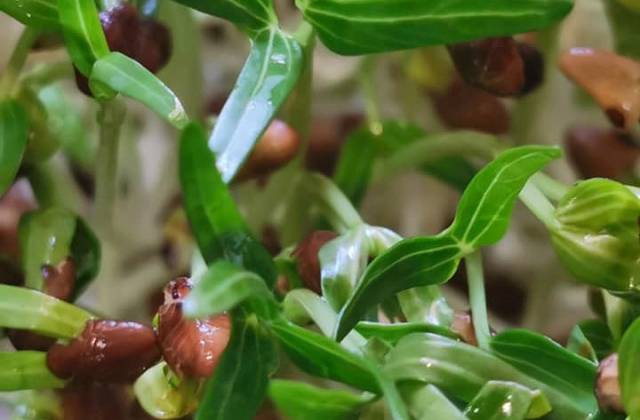 When to harvest microgreens?
Microgreens are supposed to be harvested within 1-3 weeks depending on the varieties. Usually they will be about 1-3 inches in height. A general guide for the harvesting time is to follow the leaf growth. The right time to harvest is when you see the appearance of the second set of leaves. Simply use a scissors and snip them just above the soil level. You cannot harvest microgreens more than once.
To let it regrow, just leave the old roots and scatter some additional seeds.